AVIATOR JACKET
Mid 1940's style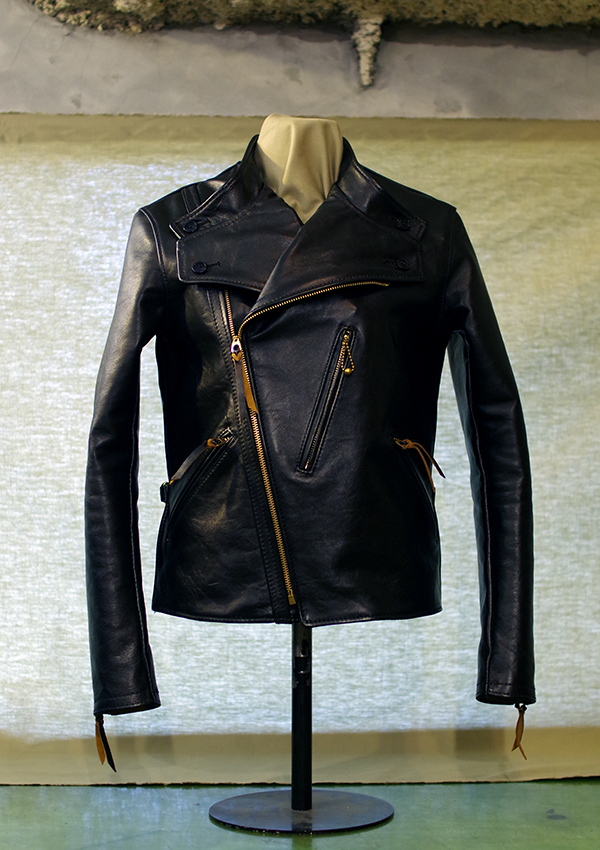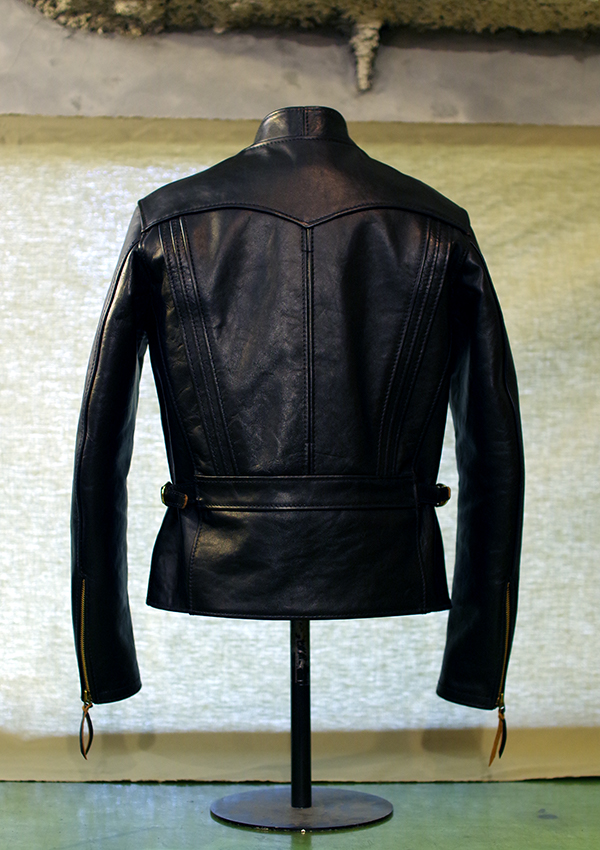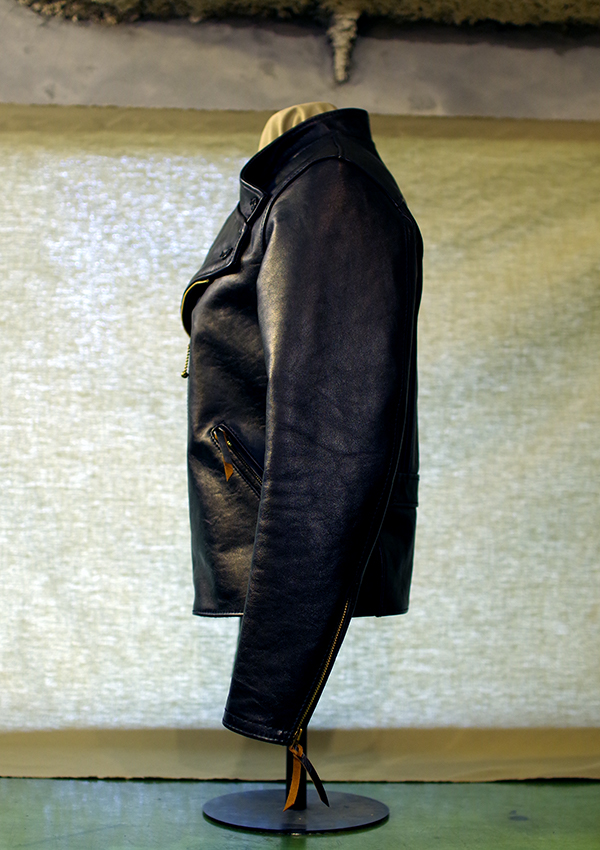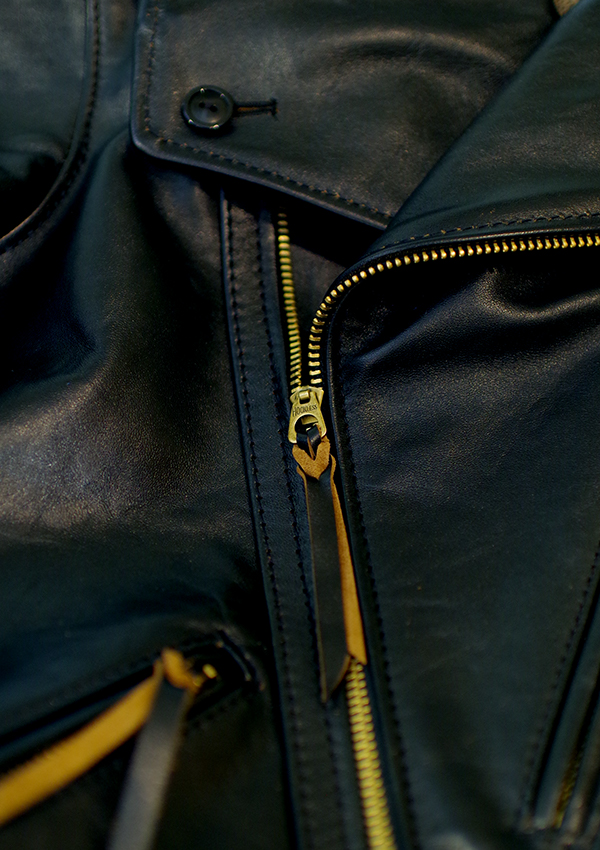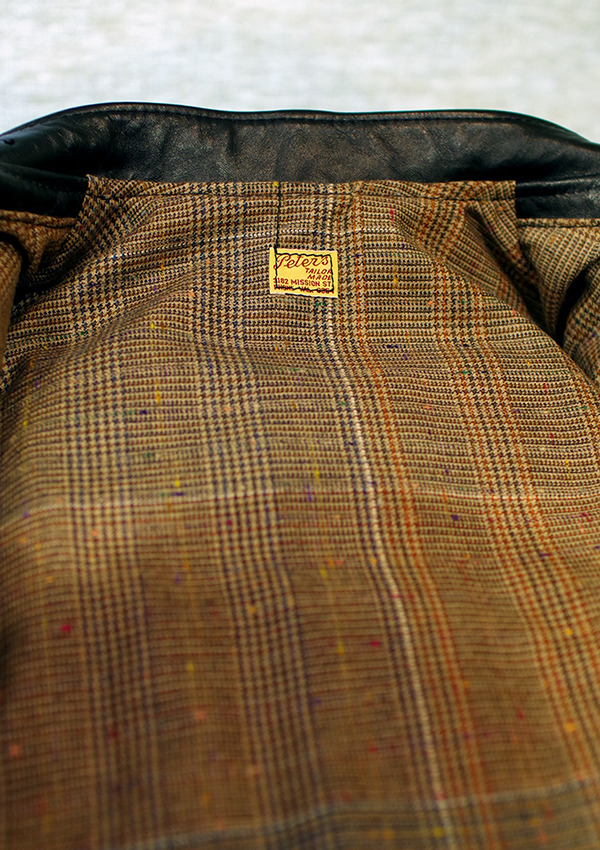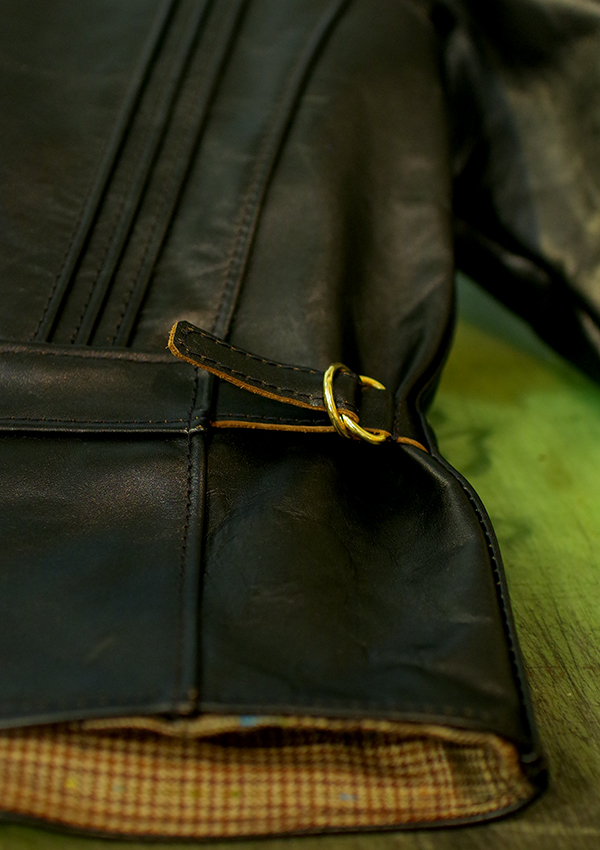 Aviator Jacket of Peter's Tailormade is most famous on this brand.
Collars with Button and D buckles on waist, the styles were inspired from early flight jacket.
We suggest it is the roots of all double bleasted motor cycle jacket.
And the back panel of 'Center By Swing' is most distinctive style by Peter's.
DETAIL
Leather Color
BLACK, NAVY, BROWN
ELK LEATHER - Black Only
COWHIDE
JAPAN
HORSEHIDE
FRANCE, SWISS
ELK LEATHER
NEWZEALAND
ZIPPER
HOOKLESS
SIZE
34, 36, 38, 40, 42, 44